Ready to start bringing in more revenue?
Here is how I can help you: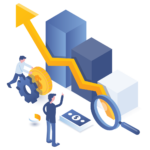 Growth Marketing
Scaling your business through an agile and lean data-driven process of testing and optimizing your marketing. The focus is to improve and increase conversion rates and finding new ways to acquire, activate and retain customer – boosting revenue and increasing customer lifetime value.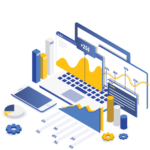 Digital Analytics
If you understand what people are doing on your website or how they are using your product, you can quickly ideate on ways to improve it and make the most out of it. There is data everywhere, and there is a lot of it – so let me help you use that knowledge to improve your business and marketing.
Thoughts, Resources, Strategies and More
The Internet has given us an advantage over past generations. Making information and knowledge easily accessible can level the playing field for those with less resources. These are my experiences, my advice, and expertise. Be critical about them. Try them and see if they work for you in your business and in your life – if they don't, at least you will be one step closer to what will.