What?
Klär is a start-up company founded by two hockey players and entrepreneurs with one goal: To make hockey more accessible to the world.
Hockey is a very expensive sport all over the world. Players and parents have to pay for the equipment, tournament registration, insurances, hockey camps, transportation costs, and more. This limits the sport to only be played by an affluent part of the population.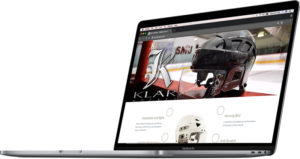 Why?
I believe that the passion for hockey made me who I am today. To follow that passion, I have experienced life differently, I left home when I was 15 and built a life in a different country with more opportunities. I was lucky enough to be able to follow my passions with the support of my family, but not everyone can.
Coming from developing countries we have seen kids who have never owned a pair of soccer clits, or even have the chance to have a childhood because they have to help support their families. I would love for every kid to be able to dream and follow their passions without being limited by their parents' economic situation.
We don't pretend we are going to solve this issue, but if we can help somehow we will continue to do it. We strive for progress not for perfection.
How?
One of the biggest barriers to start playing hockey is the high cost of the equipment. We look for ways to make equipment more accessible, and make it less costly.
We created a program where we try to reallocate hockey gear that isn't being used. So if you have some hockey gear that you don't use anymore and would like to give it away, we will find someone that needs it, but doesn't have resources to buy it.
When you buy any of our branded products we use part of the money to support our mission. The money could be use to pay for the transportation costs of donations, sponsor a team or an individual.